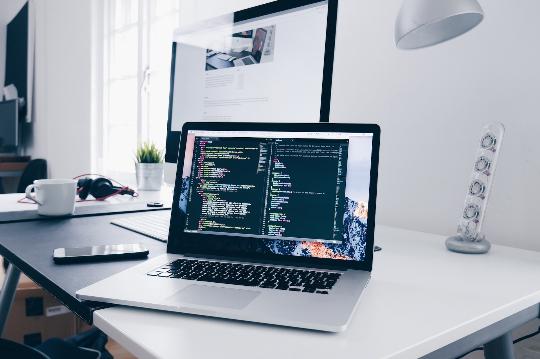 IT system support
Businesses today need technology. It plays an essential role in any organisation, big or small. Technology is often one of the largest investments in a business. So you should also invest in looking after it.

This is where professional IT support is required. If your technology fails the effects on your business can be catastrophic. But IT support is about prevention and compliance as well as solving problems when they arise.

You may face one or more as below:
- Installing and configuring cloud based or computer hardware, software, systems, networks, servers, desktop, laptop, printers and scanners
- Data Storage, Management and Security
- Monitoring and maintaining computer systems and networks
- Responding in a timely manner to service issues and requests
- Providing technical support across the company (this may be in person or over the phone, email)
- Setting up accounts for new users
- Repairing and replacing equipment as necessary
- Testing new technology
- Possibly training more junior staff members

(Note: Please contact your sales representative before you make a order.)
The benefits of having comprehensive IT system support

The benefits of having comprehensive IT system support are evident across various facets of a business:
Preventative Maintenance: Professional IT support focuses on preventing issues before they arise. Regular maintenance and monitoring of systems ensure a stable and secure technology environment, reducing the risk of catastrophic failures that can disrupt business operations.

Enhanced Security: With a focus on data storage, management, and security, IT support ensures that sensitive business information is protected against threats and vulnerabilities. This shields the company from potential data breaches and associated damages.

Prompt Issue Resolution: Quick response times to service issues and requests minimize downtime, allowing for swift resolution of technical problems. This ensures that the business can operate smoothly without extended interruptions.

Accessible Technical Support: Whether in-person, over the phone, or via email, having technical support available across the company ensures that employees can rely on immediate assistance when encountering technology-related challenges. This empowers employees to stay productive without being hindered by technical difficulties.

Efficient Technology Setup: Setting up accounts for new users and efficiently installing and configuring hardware, software, and networks streamlines onboarding processes, allowing new employees to become productive faster.

Equipment Maintenance and Replacement: Regular repair and replacement of equipment ensure that outdated or malfunctioning technology doesn't hinder productivity. This also allows for the integration of new technology, keeping the company competitive and efficient.

Testing and Training: Testing new technology and providing training to staff members, especially junior ones, ensures that the workforce remains updated with the latest tools and processes. This improves overall efficiency and keeps the business adaptable to technological advancements.
Ultimately, professional IT system support offers a proactive approach to technology management, ensuring that the business stays operational, secure, and equipped with the necessary tools to thrive in a dynamic technological landscape.